Welcome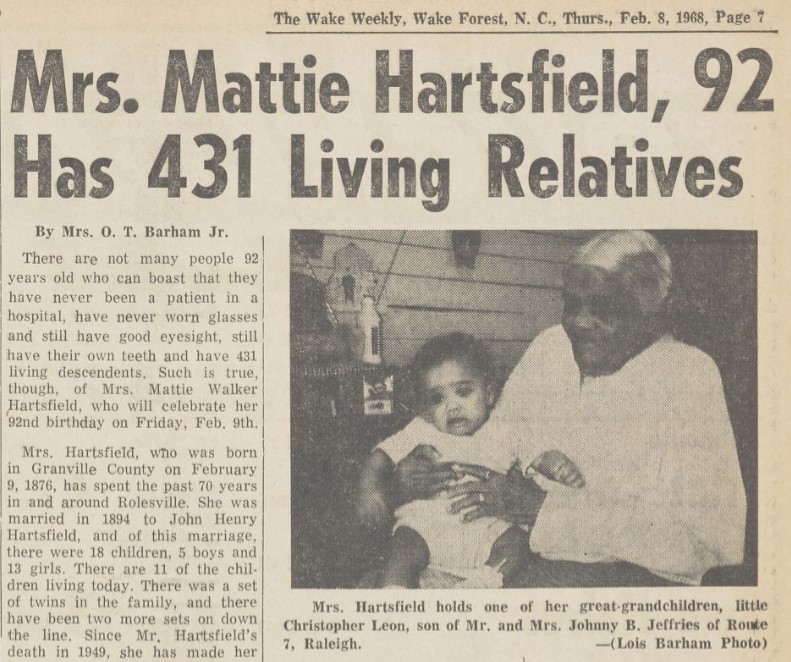 Thank you for taking some time to visit the Jonesville Community Website. Jonesville is a small, historic black community located just outside of Rolesville, NC - the second oldest town in Wake County.
Our community, at present day, is home to descendants of John and Mattie Hartsfield who settled in the area during the Reconstruction Period. Our history page provides a detailed timeline that starts in the 1700's.
Today, the original area allocated for the families of freed slaves is almost fully developed with single family homes, mostly built in the 1980's as farming operations stopped.
As the Town of Rolesville grows, the community is taking measures to prepare for tomorrow. The growth and construction of the town creates several concerns that range from rapid changes in property taxes to disturbed underground well water sources.
Together with our partners we are working to preserve and enrich the community so descendants and visitors can continue to appreciate the hard work to which our enslaved ancestors dedicated their lives.
Our Logo
There is a great amount of thought in the design of our community logo. The finished product is something we are very proud of and feel very connected to. When we look at it, we instantly recognize the layers of symbolism but for those unfamiliar with our history, the symbolism is detailed below.
| | | |
| --- | --- | --- |
| Tree | - | Historically, particularly in Black American Culture, a tree represents a dwelling of protective divinity and is a symbol of our own relationship to spirit and lineage (roots). |
| Leaves | - | There are 18 leaves in the tree, each represents a child of John and Mattie Hartsfield, decendents of our enslaved ancestors, who established what is now recognized as Jonesville. |
| Leaves | - | The design of the leave is very close to that of a pecan - pecan trees were commonly used as marker points along the Underground Railroad and were also common resting places in the fields enslaved and freed Black Americans worked. |
| Trunk | - | The tree's trunk represents the diversity we share within our own community and reminds us that despite our skin tone, we all share the same roots. |
| Title | - | The "Jonesville" name located below the base of the tree, in the ground, portrays the community as a whole as being the roots from which we were born. |